Groceries & Gas for Senegal!
One of the benefits of an organization such as WorldVenture are the various fundraising options they have developed over the years. Here is one of the easiest ways to partner with us: turn your regular grocery & fuel stops into participation in what God is doing in Senegal! This opportunity applies to the following stores:

​The Kroger Family of Companies
We can provide you with a reloadable gift card to use whenever you visit one of the above locations. Each time you add funds to the gift card, 5% of the value you add will be donated to us! So, if you load $200 on your card, you get to spend that $200 for groceries or gas, and Kroger donates $10 to us! Want to get started?
​Step 1:
Request a card from us!
​Step 2:
Find the nearest location for you to shop or fill up your gas tank:
Kroger Family of Companies Store Locator

Step 3:
Load up your card and start shopping! The card will come pre-loaded with $2.50 (a small thank you from us for partnering with us in this way), and you will need to put enough on the card to cover the purchases you plan to make. Now, every time you pay with your card, you are helping us get to Senegal!
Kroger Affiliated Stores near you:
To find a Kroger affiliated store near you, you can use the
Kroger Family of Companies Store Locator
. You can also see the
Kroger State Facts
page so see what states have affiliate locations, and what brands are in those states.
Powered by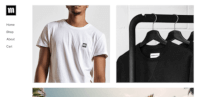 Create your own unique website with customizable templates.