There are a variety of ways to get "On Board" with our ministry!
Pray with Us:
Be a part of our prayer team, remembering our prayer points during your time with the Lord. Be sure you're on our mailing list to stay up to date with how God is moving and to receive updated prayer requests and praises.
Become a Financial Partner:
We would love to have you as one of our financial partners. First, we would really appreciate an opportunity to share more details about our ministry vision and financial goals with you, in person if possible.
Contact us
, or check our
online calendar
to schedule a meeting with us!
Instructions for online giving:
Go to https://give.worldventure.com
Scroll down to select the "Quick Giving" option which is right under the first picture.
Under "Donation Type" check the "Person" box. This will bring up "Donation Information"
Fill out the donation information, and when you get to the "Select Designation" box, click the box and begin typing "Baldwin". Click on our names "4000-175-Baldwin, Erik and Julia" to select the designation
Fill out the "My Information" section and click the red "Submit Donation" button.
You will be shown a confirmation page, and a confirmation will be sent to your email as well. You may want to take this opportunity to create a Donor Portal account which will allow you to make updates to your address, email, and payment information.
Buy Groceries & Fuel:
Did you know that your regular grocery shopping or fuel purchases could help get us to Senegal? If you live in an area with grocery stores in the Kroger family of companies (Ralph's, Food 4 Less, King Soopers, Fred Myer's, and many more), we can provide you with a reloadable gift card linked to our account at WorldVenture. Whenever you refill this card, 5% of the amount you put on gets donated to us! For example, if you load $200 on the card, Kroger will donate $10 to us, and you will still have the $200 to spend on groceries, fuel, etc!
​Shop on AmazonSmile:
You can help us raise our sending expenses when you shop on Amazon by using AmazonSmile. Simply go to
http://smile.amazon.com
and select "Conservative Baptist Foreign Mission Society dba WorldVenture" as the charity to which you would like to donate. Then, when you place an order, email us your receipt to ensure we get credited with the donation from your purchase! Amazon Smile has all the same products and benefits of Amazon.com with the added bonus of helping us out. Shop away!
Raise a cow or crop:
If the Lord has blessed you with land and the skills, consider raising a cow or growing a crop to support our ministry. An organization called STEER Inc. partners donors who are ranchers and farmers with missionaries to "steer" money towards missions with no out of pocket cost to ranchers and farmers. Find out more information regarding how this works at
STEER Inc.'s Website
Powered by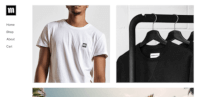 Create your own unique website with customizable templates.